MedScript LTC Pharmacy delivers the prescriptions residents need at the prices facility administrators want.
It's time to save 15%-23% on medications for long-term care and skilled nursing facility residents.
Assisted living and long-term care facilities save 15%-23% on prescription medications with MedScript.
Enhance care with medication management reviews, recommendations, and reporting from MedScript LTC Pharmacy consulting staff.
Support your facility nursing staff with on-site visits, mock surveys, and in-services from MedScript's nursing professionals.
Ready for a free, no-obligation savings calculation?
At MedScript LTC Pharmacy we believe there is no reason for your long-term care or assisted living facility to pay higher prices for prescription medications. We are so confident in our prices that we are ready to provide your facility with a free, no-obligation cost comparison.
Why choose MedScript Long-Term Care Pharmacy?
Your time is valuable. So are your residents. That's why MedScript is more than a pharmacy partner. Our people are here to support your staff and residents, through medication compliance, nursing support, pharmacy consulting, or whatever you need. Every customer has a dedicated account manager who manages their facility's needs to ensure services flow seamlessly. That's why we call it a "personalized" service, because services are customized based on what your facility needs. In fact, your account manager visits your facility every 10 days. MedScript is independently owned and offers the most personalized service with the lowest medication costs to healthcare facilities in Indiana, Kentucky, Ohio, and Michigan.
Say hello to MedScript LTC Pharmacy, the best choice for your facility's prescription medications.
The MedScript team has been an exceptional partner to Rolling Meadows for many years. Their dedication and commitment to providing for our residents is unmatched. During a snowstorm in January of 2023, Aaron Drake, COO at MedScript LTC Pharmacy, personally drove several hours away to hand deliver the medication to our building for our residents. Aaron and his team at MedScript operate with our mindset at Rolling Meadows – Resident First. We at Rolling Meadows are thankful for this relationship with MedScript.
MedScript fills prescriptions and so much more
Skilled nursing facilities, assisted living facilities, and memory care centers have different needs, from staffing challenges to resident care. Customers need flexible options that best fit their facility's challenges. From medication fulfillment and nurse training to pharmacy consulting, MedScript fills many roles within a healthcare organization.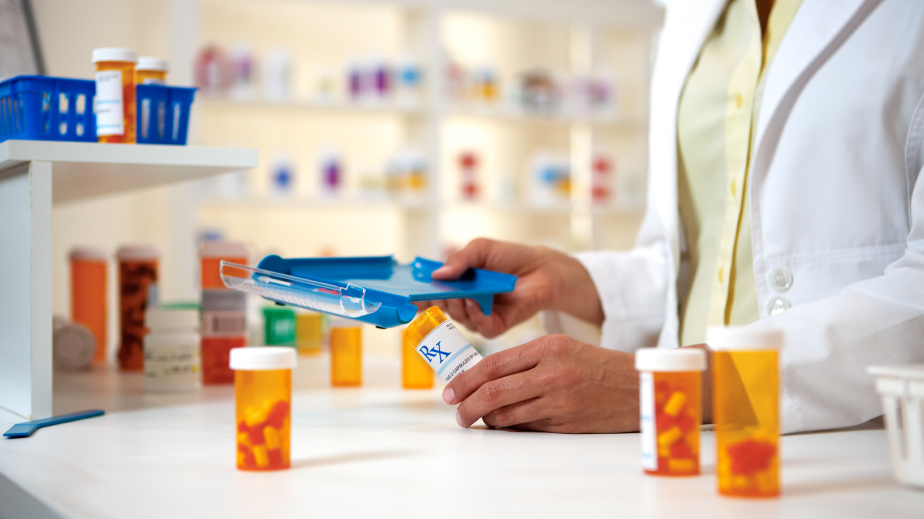 MedScript is an independently owned, locally operated long-term care pharmacy located in Noblesville, Indiana, run by people just like you. We strive to build authentic and meaningful connections with our customers and offer the most personalized service with the lowest costs in the industry. Our team supports nursing and assisted living facilities in Indiana, Ohio, Michigan, and Kentucky. Our central location allows account representatives and nursing specialists to quickly and easily access all of our customers.
It's time you saved money and got more value from your long-term care pharmacy partner. Contact MedScript to get started.